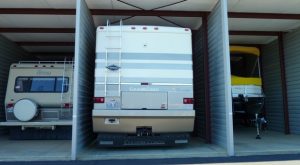 Driving directions from Shasta, CA:
Drive down I-5 to Hwy 44 E
Take exit 4 for Shasta View Drive
Turn left onto Shasta View Drive
Turn left onto Tarmac Rd
Turn left onto Airstrip Rd/Shastina St
AAA Mini & RV Storage will be on your right
If you need mini, boat, or RV storage near Redding, CA, AAA offers comprehensive solutions just minutes from Shasta Lake. Located in the best place to begin exploring beautiful Northern California, AAA Mini & RV Storage has proudly called Redding home for over 25 years!
So how can we help you enjoy the area? There is so much to do near Redding, with popular attractions including:
Thousands of miles of hiking and biking trails
Opportunities for downhill and cross-country skiing
Lassen Volcanic National Park and a half dozen National Forests
The iconic Sundial Bridge at Turtle Bay over the Sacramento River
Whiskeytown Lake, Shasta Lake, Trinity Lake, and More
Surrounded by opportunity, Redding is the perfect place to store your personal belongings and recreational equipment for use anytime that you would like. Open all year round, we have happily helped locals stow away their possessions for both seasonal and long-term access.
Affordable Boat and RV Storage near Redding
Offering great prices with a regular schedule of specials and discounts, we always do whatever it takes to make sure our customers have a great experience. Our affordable rental spaces are available from 5'x5' to 14'x45,' with a variety of sizes and shapes to help perfectly fit your RV, boat, or excess belongings.
With a resident manager keeping an eye on all activity, AAA Mini & RV Storage is a safe facility with cameras throughout the grounds. To minimize the possibility of a potential break-in, each storage unit includes a door alarm within our fully fenced property.
Call 530-221-8500 to reach AAA Mini & RV Storage.
Do not hesitate to contact us if you have any questions about current availability. We are here seven days a week to help you lock in your storage space for a great rate with unparalleled customer service and local experience.
If you're ready to take a break from all the fun around Shasta County, come see us at 2680 Tarmac Road in Redding, California (96003).
Also Serving:
Anderson
Arcata
Chico
Magalia
Oroville
Paradise
Red Bluff
Shasta Lake